Afgelopen weekend hebben we met het European Local Makers Network een expositie gehouden op het Amsterdam Maker Festival bij Makerversity. We hebben superveel geïnteresseerde bezoekers mogen verwelkomen! Voor iedereen die er niet was, of iedereen die even terug wil kijken: hierbij de makers uit onze expo:
Over Hollyhock: Femke zocht leuke stoelen voor buiten, en kon deze nergens vinden. Toen is ze ze zelf gaan ontwerpen! Dit is hoe de beste ideeën geboren worden. Het resultaat is een mooie, duurzame, kleurrijke buitenstoel die heerlijk zit en lokaal gemaakt wordt.
Alice over Swearhouse: "Wij streven naar kwaliteit boven kwantiteit. Alle designs zijn van eigen hand en er wordt voornamelijk gewerkt met eco-gecertificeerde stoffen. Er wordt lokaal, in Nederland geproduceerd. Eerlijker en beter voor mens en milieu."
Katia over haar goods: "Ik creëer tassen en accessoires van leer als draagvlakken voor wensen, ideeën en verhalen." Alle producten zijn authentiek en ambachtelijk vervaardigd. Ook het sociale werkproces van een product neemt een belangrijke plaats in haar werk.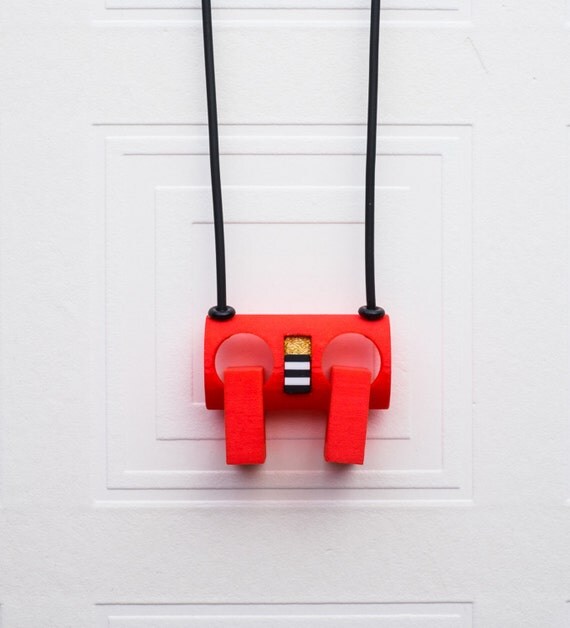 Elvira over haar ontwerpen: "Ik maak al mijn sieraden en accessoires zelf, van ontwerp tot uitvoering op mijn piepkleine zolderkamertje hier in Amsterdam. Mijn ontwerpen zijn uniek, ik maak vaak of eigenlijk meestal maar 1 exemplaar. Waarom? Omdat ik altijd weer verder wil naar het volgende ontwerp.
Sara is een Nederlandse fotograaf gevestigd in Amsterdam. Na het behalen van een BA in Theater / Dans Dramaturgie ze verschoof haar focus naar fotografie. Zij is gespecialiseerd in de beeldende kunst fotografie, reisfotografie, portretten en foto-kunst. Ze laat zich inspireren door beweging / stilte en emotie.
Esther over Sweet & Mellow: "In 2014 ben ik begonnen met het maken van 'objecten' variërend van etuis, naar opgeknapte meubels en onderzetters. Inmiddels heb ik een focus gezocht en deze ligt op grafisch werk. Ik verkoop nu voornamelijk kaarten en posters, welke ik zelf teken, vervolgens inscan en laat drukken bij een drukkerij.
Ontvang nu 10% korting met code AMF2016 in Esthers webwinkel
Annemiek over Miontas: "Ik wordt gelukkig als ik van gebruikt leer (kleding, meubels) weer een mooie tas of draagbare accessoire kan maken."
Marjorie over haar producten: "Bij JoorCreates willen we een lach op je gezicht toveren. Een vertederde lach bij dat schattige schortje, een glimlach bij die eigenzinnige slinger of een nostalgische lach bij de herinneringen die een landkaart kussensloop oproept."
Ontvang nu 20% korting bij Joor Creates met code makerversity20
Ineke over Woldernis: "Wol was een steeds terugkerende liefde. Daaruit is Woldernis ontstaan. Ik maak bij voorkeur speelgoed van wolvezels, door nat- en naaldvilten in mijn kleine ateliertje aan huis. Ballen, speelkleedjes, seizoenstafel figuren, kabouters en tafereeltjes."
Charis over haar portretten: "Ik ben kunstenaar en met mijn kunstproject Slutster geef ik mensen erkenning door middel van portretten te delen online en offline. Daarnaast verbind ik mensen met elkaar met mijn producten."
Ontvang nu 30% korting in de winkel van Charis met code Amsterdam2016
Mirjam over haar accessoires: "Ik maak glas- en edelsmeedkunst in een eigen glasoven en atelier aan huis. Glas heeft mijn passie, omdat ik het ook kan combineren met edelsmeden en andere technieken. Ieder ontwerp is uniek en eenmalig….. En dat is nooit saai…"
Marthe over Whispering Paper: Ik maak unieke handgesneden papercuts, volledig uitgesneden met een scalpel mesje uit een stuk (meestal wit) papier. Daarnaast verkoop ik reproducties van deze originelen in de vorm van lasercuts en keramiek. De reproducties door zorgvuldig gekozen producenten.
Ontvang nu 10% korting bij Whispering Paper met code AMF10
Jolanda over Toepas: "Vanuit mijn beroep stylist/etaleur/decorontwerper altijd bezig geweest met ontwerpen. De laatste 10 jaar ben ik steeds meer producten gaan ontwerpen die gemaakt worden van recyclde materialen zoals wijnflessen en plastic."
Geen verzendkosten bij TOEPAS met kortingscode toepas016
STUDIO KOEKOEK is het borduur en woondecoratie merk door Gerda. Ze werd geïnspireerd door haar schoonmoeders liefde voor borduurwerk en wilde de mooie traditie voortzetten op een moderne manier. Op het strand van Alicante in Spanje ontwierp ze haar eerste patroon en al snel anderen volgden vele anderen.
Roos over haar ontwerpen: "Ik maak veel ontwerpen in hout. Ze worden allemaal met de hand gemaakt. De grote figuren worden gezaagd uit mdf plaat, gelakt en met de hand ingeschilderd. De kleinere producten worden gemaakt van triplex met een laser snijmachine.
Anna Treurniet: "In Nijmegen ontwerp en maak ik lederen tassen, en accessoires. Na een studie schilderen aan de kunstacademie van Den Haag, heb ik in Arnhem mijn coupeuse-diploma behaald. Daarna heb ik in Arnhem een opleiding gevolgd voor het maken van tassen en klein-lederwaren."
Jona over Ohpopup: "Ik hou ervan om kaarten te maken over een persoonlijk verhaal. Een kaart speciaal voor iemand gemaakt is extra bijzonder, zeker als het er ook professioneel uitziet.
Addie over Roetsj:  "Ik ben deze oprolbare etuis gaan maken om potloden op vakantie mee te kunnen nemen. Alle producten zijn van duurzame en biologische stoffen gemaakt. Elk product is voorzien van een handgemaakt wolvilten decoratie op de buitenkant."
Megan over haar producten: "Ik vind het leuk om producten te maken die net ietsje specialer zijn. Door opvallenden materialen, sassy quotes, of een verrassende extraatje! Wat al mijn producten in ieder geval gemeen hebben is hun frisse vrolijke uitstraling met een quircky touch!"
Sophie vertelt over Zwartkapje: "Ik ben altijd al dol op tekenen geweest en wilde dit combineren met iets anders. Zo ben ik begonnen met mijn hand getekende broches gemaakt van krimp plastic. Ik maak alles zelf in mijn appartementje in het centrum van Haarlem."
Deze post is tot stand gekomen met superveel hulp van Jona van Ohpopup!